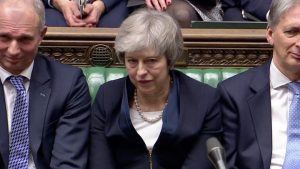 Teresa May's Brexit deal suffered a historically monumental defeat in Commons last night, with 432 MP'S voting against it.
Labour party leader, Jeremy Corbyn, has called for a vote of no confidence against the Tory Prime Minister and her party, after declaring the people and parliament had lost faith in them.
So what happens now?
The possible outcomes of yesterday's vote can be seen on BBC News, which explains the next steps for the UK government and for Brexit.
https://www.bbc.com/news/uk-politics-46393399
https://www.bbc.com/news/av/uk-politics-46887018/brexit-vote-explained-in-one-minute